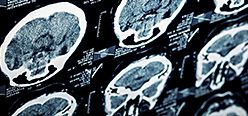 Everyone knows that a spinal cord injury can permanently damage the spinal column
…and create permanent disability and paralysis, or temporarily limit your activity while you get better.
Spinal Shock
One may experience "spinal shock" which may last for hours or weeks. Healing is possible. In severe instances, medical care and physical therapy may be required and the injury may limit your ability to temporarily conduct your life normally for some time. Legal representation may be required to compensate you for your losses.
Permanent Spinal Cord Injury
A severe spinal cord injury can cause permanent damage which changes your life forever and may require life-long care. You need an experienced plaintiff personal injury attorney dedicated to getting you all of the care and aid you need to provide you with the highest quality of life possible. Mr. William Salle deeply cares about his clients. If you or a loved one has a spinal cord injury, call now (818) 543-1900 and he will go to work immediately.